A new style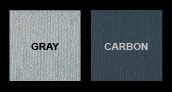 The convex shape of the shell roof, gives more than adequate storage of essential bedding and clothing.
Internal capacity of the shells: Small about 344 l*
Medium about 378 l*
Large about 461 l*
Beauty is a natural gift.
The all new Maggiolina Grand Tour brings into harmony radical design and construction techniques, which give off a certain energy
through the new aerodynamic lines, enticing
you to spend a few moments inside to discover
the hidden quality and comfort of this new model.
Materials have been carefully selected for style, performance, reliability and a consistently accurate finish.
The Grand Tour range includes various measures, to suit all needs.