Zoom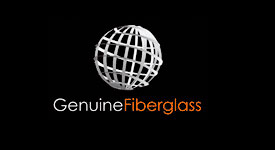 We guarantee that all models of Fibreglass Shell Tents are skilfully constructed entirely by hand. Their composition is very sable and will not weaken or fade over time like common plastic or similar products available on the market. In addition, the composition of glass fibre polyester used, is a perfect insulator from hot and cold environments and if necessary can be easily repaired or painted to colour match your vehicle.
Autohome offers its customers a range consisting of 62 tent models.
In case you need special or non-standard products, do not hesitate to ask for information.
The pictures here represented have not been retouched, the photo is true to the original product.
Autohome products are a safe and reliable choice.
Maggiolina Airlander Blue

- [Small / Medium / Large]

Maggiolina Airlander Gray -

[Small / Medium / Large]

Maggiolina Extreme Gray

- [Small / Medium]

Maggiolina Extreme Carbon

- [Small / Medium]

Maggiolina Extreme Forest

- [Small / Medium]

Maggiolina Extreme Black Storm -

[Small / Medium]

Maggiolina Grand Tour Gray

- [Small / Medium / Large]

Maggiolina Grand Tour Carbon

- [Small / Medium / Large]

Maggiolina Safari - [Small / Medium / Large /
Small X-Long / Medium X-Long]

Maggiolina Carbon Fiber -

[Small / Medium]

Maggiolina Safari Black Storm -

[Small / Medium / Large]




Colour available on request

AirTop Carbon -

[Small / Medium]

AirTop Safari -

[Small / Medium]

AirTop Black Storm -

[Small / Medium]

Columbus Wild Green

- [Small / Medium / Large]

Columbus Variant Gray - [Small / Medium / Large /
Small X-Long / Medium X-Long]

Columbus Variant Safari - [Small / Medium / Large /
Small X-Long / Medium X-Long]

Columbus Variant Wild Green - [Small / Medium / Large /
Small X-Long / Medium X-Long]

Columbus Carbon Fiber -

[Small / Medium]

Columbus Variant Black Storm - [Small / Medium / Large]


Colour available on request

OverCamp Gray -

[Small / Medium]

Overland Carbon

- [Small / Medium / Large]

Overland Bordeaux

- [Small / Medium / Large]

Overland Safari

- [Small / Medium / Large]

Overzone -

[Small / Medium]

Air-Camping

- [Small / Medium / Large]