Who said that adventures are uncomfortable?
When choosing an Autohome you will see a large range of models that are the result of almost fifty years of experience, tried and tested products, proven by their outstanding sales success.
All Autohome products have undergone exhaustive testing in extreme conditions, from polar cold to torrid desert, from sand storms to unceasing tropical rains.
Autohome, the original vehicle roof top tents, with their technical and innovative features, are exported all over the world to satisfy the demands of the most demanding of travellers.
Quality is paramount in the construction, from the technical fabrics to the resins and metals of the shell, to ensure comfort and safety without compromise.
Autohome is not only a successful brand, but also a lifestyle, enabling people to enjoy the outdoors in a safe and comfortable way, whether it's on a small car for a family weekend or an a four wheel drive ready to explore off the beaten track.
Autohome is number one, not just on quantities sold and international distribution network, but also for its impressive model range with over thirty variations.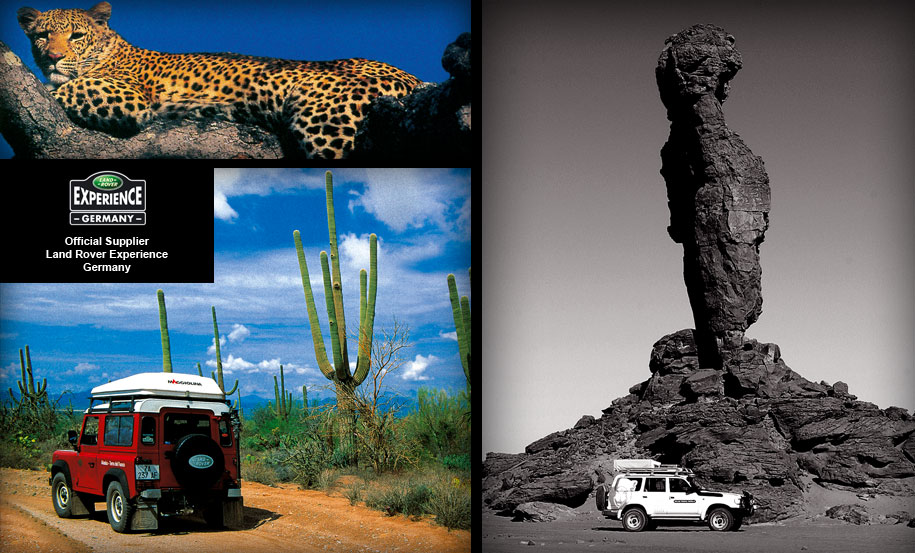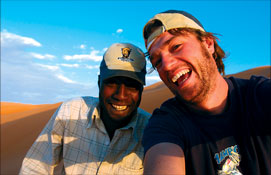 Stephan Wermuth - Photographer and Bilia
(on the left side)
"Dunes high like mountains during the day and a 5 stars roof at night. I am not jealous of my Maggiolina if most of the times she is the star. On the contrary, I am proud of knowing that the pictures taken already obtained a honour place. On the other hand, the same pictures have also been hung on the walls of my home... When you go to the ends of the earth you never know what to expect. For this reason, it is better to be properly equipped."
Important!
The tents used the world over by Tour Leaders and Explorers, for extreme car rallies and expeditions, are identical to the standard production:
the same product anybody can buy.