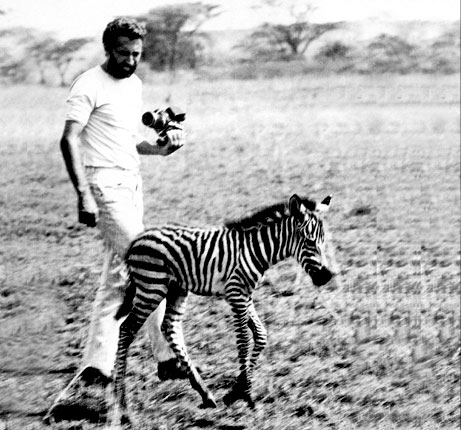 Statistics of a legend
30 years of extreme car rallies on all five continents; 500.000 km of roads, tracks and cross-country trails; 2.000 nights inside the Air-Camping tent.
It was 1964 and, like every year, I was exhibiting the Air-Camping tent at the Fair of Milan, when a person appeared in front of me: « ... My name is Nino Cirani and I work as a photographer and journalist: I am organizing a journey with my Land Rover and another Land Rover driven by some friends of mine.
We need to cross the entire continent of Africa, first northwards, from Cape Town to Cairo, and then, west, across North Africa to Morocco, we will then drive back to Italy through Spain and France. I have a taste for perfection, and would like my tent to be suitable for photographic purposes. I would also like to receive any updates, as our journey will be very demanding... ».
An irrepressible joy was flashing in the eyes of this young man.
I immediately understood that he was not looking for a
simple tent, but for equipment to achieve a big dream.
Dott. Giuseppe Dionisio
Inventor and maker of the Air-Camping tent.
Nino Cirani, Tanzania 1964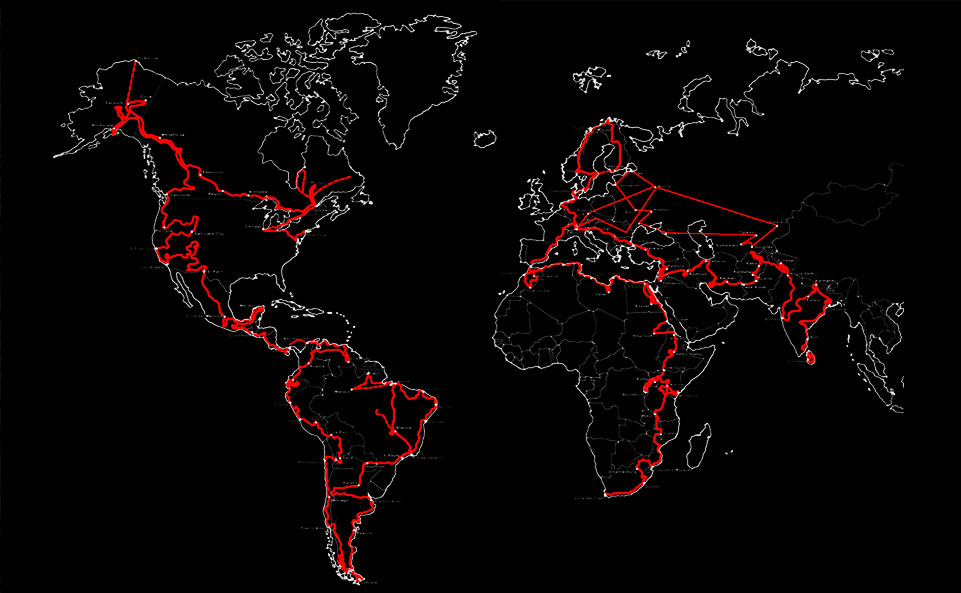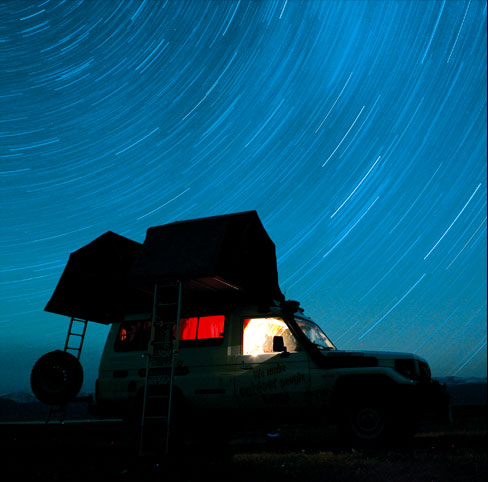 MAIN CAR RALLIES PARTICIPATED IN BY NINO CIRANI

YEAR
DESTINATION
LENGHT
KM
1959
MILAN - NORTH CAPE
Across 10 countries.
3 months
24.000
1962
ITALY - SINGAPORE
Across 13 countries.
5 months
31.000
1963
ITALY – former USSR
Across 7 countries.
3 months
22.000
1964
JOURNEY ACROSS AFRICA
1st Italian crossing - Across 17 countries.
9 months
53.000
1968
ALASKA - LAND OF FIRE
1st Italian crossing and record of length - Across 18 countries.
11 months
103.000
1972
1st SAHARA EXPLORATION
Across 8 countries
3 months
25.000
1973

2nd SAHARA EXPLORATION
Across 9 countries

4 months
32.000
1974
3rd SAHARA EXPLORATION
1st Italian crossing of the Great Erg of Bilma - Across 7 countries.
3 months
26.000
1975
ITALY - CEYLON
Across 9 countries.
9 months
52.000
1976
4th SAHARA EXPLORATION
1st World crossing from Fachi to Termit Mountains - Across 6 countries
3 months
30.000
1977
JOURNEY ACROSS AFRICA
Across 25 countries.
12 months
55.000
1978
AUSTRALIA – NEW ZEALAND
9 months
45.000
1979
5th SAHARA EXPLORATION
3 months
24.000
1980
NORTH CAPE AND ICELAND
4 months
25.000

Aziza 1 in the Milan - Singapore rally, 1962.

Aziza 2 in the forest mud of Gimma, Ethiopia.
Mud is the worst enemy of car drivers!

Aziza 3 in the Trans American Tour.