Adventure holidays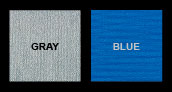 Internal capacity of the shells:
Small about 196 l*
Medium about 220 l*
Large about 260 l*
No more stressful searching around for accommodation. No more worries about finding a place to set up your tent before the night sets in. Pick Maggiolina and you are away!
Adventure holidays or weekend breaks away from the stress of everyday life. In the freedom of your car you can enjoy the comfortable, safe and welcoming accommodation of Maggiolina and you can remain in touch with the wonders of nature and enjoy your restful break. With its aerodynamic design, Maggiolina is the perfect choice for any vehicle small or large.
Offering good looks and functionality, Maggiolina Airlander offers good interior storage capacity without spoiling its elegant line.